LINKING PEOPLE TO PEOPLE
LINKING PEOPLE TO GOD



LINK is not just a thing we do. LINK is who we are.
① Restore relationships with God, and relationships with each other.
② Connect people from similar or different spheres of life to inspire each other.
③ Strengthen a community that is accepting and judgment-free.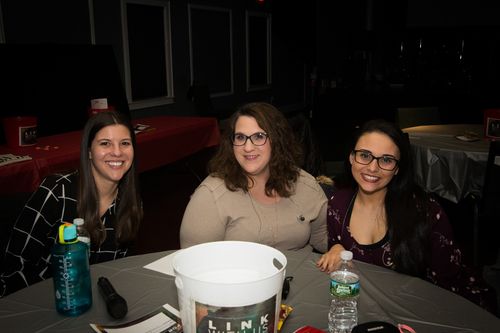 #WEARELINK #LINKMVMT #LINKRIVERHEAD
Think of it like this:
We're throwing the party every month. You're invited!
All you have to do? Bring your friends!
Frequently Asked Questions
When talking about LINK, we usually get a couple questions. This will help.
LINK is for everyone. Whether you have been in church, or have never stepped through the door. Whether you're younger or you're older (we didn't say old — age is just a number, right?). Everyone is invited!
Real community. New friends. A couple group games. Amazing music. Inspiring worship. Food and snacks. And of course, a powerful and encouraging message of hope in Jesus.
We're pretty sure you're going to love the LINK experience. Do you want to be inspired? Do you like music? Do you want to be encouraged? You'll have all of this and more at LINK night.
What type of music do you play?
Our amazing music team will lead several songs on LINK night. We play high-energy, inspiring songs, as well as passionate, medium-tempo songs. You're going to discover, or re-discover, the joy of worship.
LINK is scheduled once a month. The next LINK night is pending, so stay tuned.
Right now, LINK is hosted at Living Water Church in Riverhead, NY. We have big plans for the future, so join us in prayer as we look to the future!
"Are you tired? Worn out? Burned out on religion? Come to me. Get away with me and you'll recover your life. I'll show you how to take a real rest. Walk with me and work with me—watch how I do it. Learn the unforced rhythms of grace. I won't lay anything heavy or ill-fitting on you. Keep company with me and you'll learn to live freely and lightly."
Matthew 11:28-30 (The Message)
Got questions? Want to be a part of this amazing event? Send us a message!